How many licks does it take to get to the center of a Tootsie Pop?

Scientific studies notwithstanding, we all know that the correct answer is...3.

---
Rick, Phil, Liza, and Anna
welcome you!
You are welcome to browse these pages to find out more about Rick, Phil, Liza, and Anna; our interests, and probably some things you never cared to know about! Our only purpose is to play around on the Web and to provide a little visibility and support to alternative and lesbigay families (especially gay dads) who often feel very alone. Please see some of the resources listed below.
---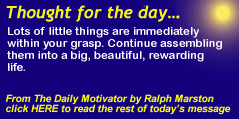 ---
What important questions should I ask?

You can find a list of important questions here.
---
---
Rick, Liza (Elizabeth), Anna Schlosser and Phil live in Berkeley, California.

OK. Well, now Liza lives in Oakland. Rick & Phil live in Sacramento. And Anna goes back and forth between Sacramento and El Sobrante. But we'll get around to updating this information someday.
---
Liza is 18. She's graduated from Berkeley High School and the California Culinary Academy (Baking and Pastry Arts) in San Francisco. She is presently employed at Peet's in Piedmont. She is all grown up and living on her own and none of the following still applies. But I think it's cute, so I haven't removed it yet.
Liza enjoys scary movies, reading, writing, drawing, and playing the guitar. She has three dogs and two kittens. She is a future president. She loves to play basketball and to play and have sleep-overs with her friends. She loves pizza and cookie dough ice cream. She is a chocoholic and a dogoholic. She has arachnophobia.

Here are some of her famous Lizaisms (quotes):
"If your parents think you're weird, you're probably just intelligent."
"Never underestimate the power of women!"

Important legal disclaimer: The above was written by Liza herself. Parental management takes no responsibility for the accuracy of the statements.
Anna is 16 years old and goes to Berkeley High School. Anna plays the drums and loves music. Everything else below is also out of date, but she hasnlt given us anything new to add.
Anna has a very active imagination! She loves playing all types of games which involve imagination. Her favorite activity in the whole world is "making things." She also loves playing with her friends, riding her bike, rollerblading, singing, playing the piano (and clarinet, guitar, trumpet and singing), and art of many kinds. Anna (along with Phil and Dad) is studying martial arts at Kuk Sool Won in Berkeley (Berkeley Kuk Sool Won or Martial Arts America). She is a black-brown belt working on her black belt (you should have seen her break that board with her spin kick!) and has been honored by being invited to join the Black Belt Club while she works toward that goal.


Rick loves being a father. Being a dad is his favorite thing in the whole world! In his spare time, he has many jobs.
Rick is the Executive Director of the California Council of Churches and California Church IMPACT in Sacramento and works to mobilize progressive people of faith to pursue justice, fairness, and equity in the treatment of all people, in particular thos most vulnerable in society.One of his favorite projects is Speak from the Heart.
He was the Online Publisher for SoccerAmerica.com,. and Computer Systems Administrator and Special Projects Manager for Soccer America magazine (America's number one soccer publication for over 27 years) for 15 years.
Rick is also a professional musician. He has been a music teacher, vocal coach, directed musical theater, and been organist/choir director/music director at politically active and inclusive churches in California. In another life, Rick was a pastor. But that's another story.
Currently, Rick is doing some performing but mostly keeps busy with commissions, primarily for choral compositions and arrangements. After moving from Berkeley to Sacramento, he left his position as Director of Music at New Spirit Community Church, a new ministry of the Metropolitan Community Church, United Church of Christ, and the Christian Church (Disciples of Christ) meeting in the Chapel at Pacific School of Religion in Berkeley. He is now music coordinator for a new and creative Sunday evening worship experience known as The Journey at Centennial United Methodist Church in Sacramento.
In addition, Rick works with a number of political and lesbigay non-profit organizations.

Rick is also blessed beyond words to be in love with a wonderful man. Phil is sensitive, caring, intelligent, and actually listens. He is not afraid of his feelings nor mine and the emotional intimacy we share is all that I ever dreamed it could be. He is an exceptional human being. I love him with all my heart and am awed and grateful that he also loves me. There is no doubt that God has brought us together for a very special purpose and I thank God every day for the gift of Phil's love.
Phil is studying Speech and Language Pathology at Cal State East Bay and sings like an angel. If you don't believe in angels, you haven't heard him sing! Phil doesn't want his photo or other information online so this little bit of information represents a whole lot of love and devotion! We hope that we will soon be able to add a gallery of photos of the entire family, including our puppies!
Dedicated to Philly with a heart full of love
"What we have once enjoyed, we can never lose.
All that we love deeply becomes a part of us."
-Helen Keller




---
Photo Galleries


New photos were added to the last four galleries 8 August.

We are always interested in making new friends and pen pals from around the world. So please feel free to send us e-mail.
or Please visit our Guestbook before you leave!
And next time you're in Germany, be sure to try the beer with the great name:

LINKS
---

LOGO by Radec



---
---
---
---
---

Search the Queer Internet with Rainbow Query!
---
---
The author is a member of

Please visit our Guestbook before you leave!

Last update: 13 December 2002
Copyright 1996-2002 � Rick Schlosser